10 Inspirational Quotes for Wheelchair Users
Who doesn't need an inspirational quote every now and then?
Life can be challenging and will always have its ups and downs, especially at the moment! From time to time, we all need a shoulder to cry on, a sympathetic ear to listen, a helping hand or maybe just some encouraging words to keep us going.
Sure, inspirational quotes can be cliched, but generally they provide a quick burst of wisdom or motivation to help get us back on track. Most of the time, they don't contain new information, but instead, reinforce what we already know and believe – but may have forgotten. Often, it's their sheer simplicity and use of positive language that allows them to cut through all the noise and get a message or truth through.
In this latest blog, we have compiled 10 of our favourite disability related quotes from well-known and influential personalities and wheelchair users to help lift your spirits, brighten your day and get your focus back.
Scroll down to read them all and let us know your favourite. You might also like to share a different quote in the comments or download and post one of our quote images on social media – don't forget to tag us!
1. My advice to other disabled people would be, concentrate on things your disability doesn't prevent you doing well, and don't regret the things it interferes with. Don't be disabled in spirit as well as physically." – Stephen Hawking, theoretical physicist
2. "Just because a man lacks the use of his eyes doesn't mean he lacks vision." – Stevie Wonder, singer and musician.
3. "Disability is a matter of perception. If you can do just one thing well, you're needed by someone." – Martina Navratilova, tennis player.
4. "A hero is an ordinary individual who find the strength to persevere and endure in spite of overwhelming obstacles." – Christopher Reeve, actor.
5. I was slightly brain damaged at birth, and I want people like me to see that they shouldn't let a disability get in the way. I want to raise awareness – I want to turn my disability into ability." – Susan Boyle, singer.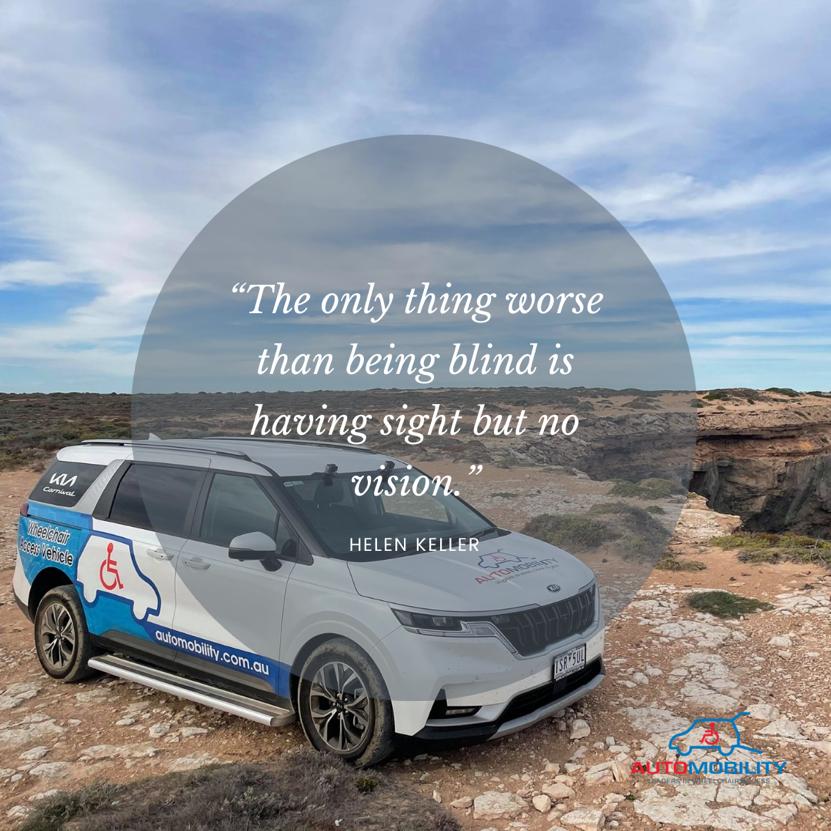 6. "The only thing worse than being blind is having sight but no vision." – Helen Keller, author.
7. "Every disability conceals a vocation, if only we can find it, which will turn the necessity to glorious gain." – C.S. Lewis, author.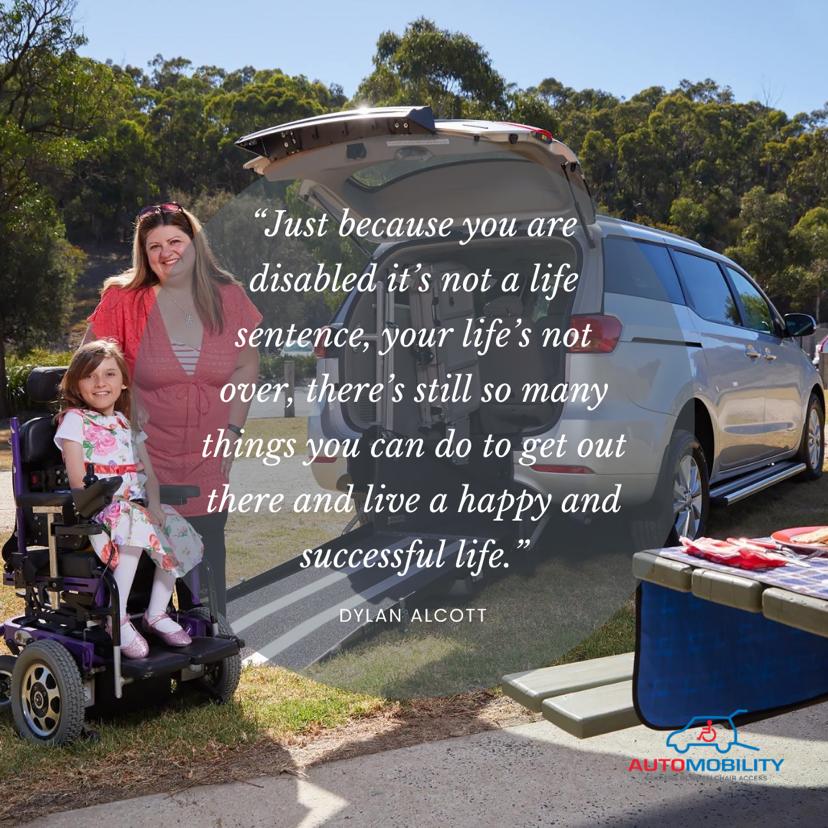 8. "Just because you are disabled it's not a life sentence, your life's not over, there's still so many things you can do to get out there and live a happy and successful life." – Dylan Alcott, tennis player.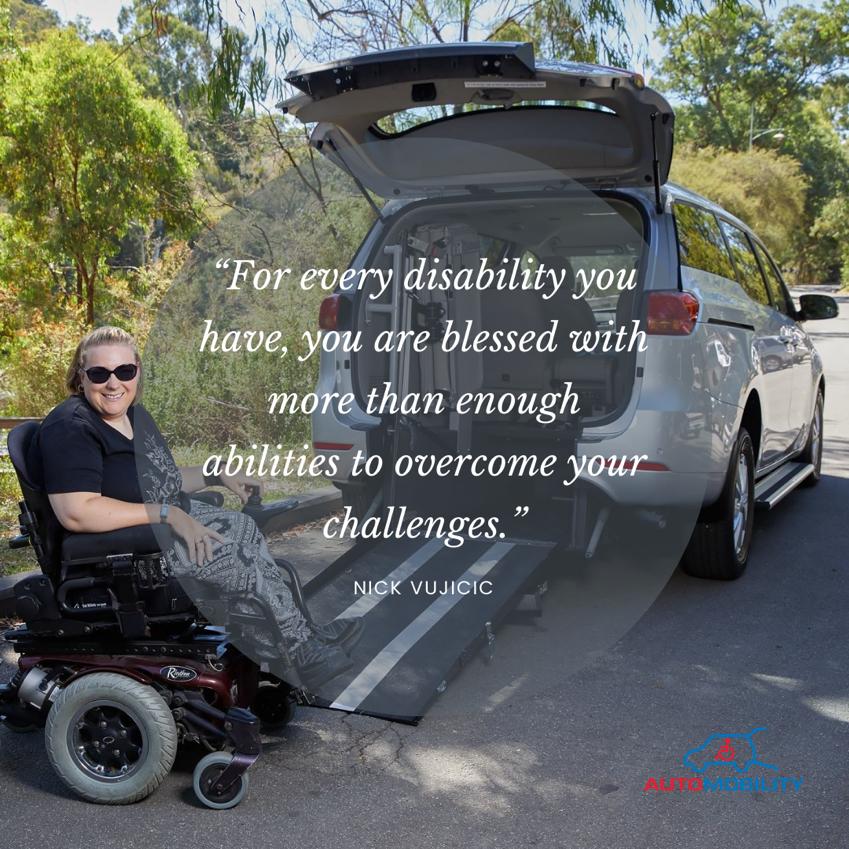 9. "For every disability you have, you are blessed with more than enough abilities to overcome your challenges." – Nick Vujicic, motivational speaker.
10. "If a child can't learn the way we teach, maybe we should teach the way they learn." – Michael J Fox , actor.
Our Founder, Jeff Watters has also been known to share some deep and meaningful words of support – or as we like to call them #WattersWisdoms, like these three gems:
"Freedom is being who you are and not what others want you to be."
"The secret to life is not to take it too seriously."
"Adversity brings opportunity."
Here at Automobility, Enabling Life's Journey is our primary goal, and through our wheelchair accessible vehicles (WAV's) and ongoing support we aim to provide our clients with greater freedom, independence, and accessibility to be able to enjoy an active, healthy and fulfilling life.
Looking for a wheelchair converted vehicle that's just right for you? Call our friendly and supportive team on 1300 660 773 for a FREE COVID-safe consultation and demonstration session, in person on online. We can even come to you!