Top Places for Getting Out & About as a Wheelchair User in Australia
Everyone loves getting out and about – whether it's for a special occasion, a change of scenery or taking time for some self-care. For most people, going out for the day, away for a weekend or booking a holiday doesn't involve much thought beyond location and of course the costs. But for wheelchair users, planning ahead is essential just to make sure they have access to general facilities as well as entertainment for a good time.
While there's certainly a long way to go before everywhere in Australia is totally inclusive, recently there has been some great progress in making more places wheelchair accessible, alongside new and improved resources to support wheelchair users plan their outings.
Take a look at these 6 resources currently helping wheelchair users in Australia plan and enjoy their days with ease:
1. Lonely Planet's Accessible Travel Guide – For travel advice, you can download Lonely Planet's country-by-country accessible guide for free, as well a specific ebook for Accessible Melbourne. Read our blog on accessible entertainment for winter weekends in Melbourne here.
2. Travel without Limits – This is Australia's first ever disability travel magazine which aims to communicate all the handy tips and details travellers with disabilities need to know.
3. WheelMate – The WheelMate app helps you find wheelchair-accessible toilets and parking spaces near you.
4. MLAK Key – A MLAK key gives you access to locked accessible bathroom facilities across Australia.
5. Access Earth – The Access Earth app allows you to find recommendations for accessible places including restaurants, hotels and tourist attractions which have been rated by fellow users, so you can find places which specifically meet your needs.
6. Companion Card – If you have a permanent disability and always need the assistance of a care giver or companion when you go out, you can use a companion card at participating entertainment venues to get a complimentary ticket for your carer.
If you're in need of some inspiration for planning what to do on your next day off, road trip or family holiday, here are some of the best nationally run organisations in Australia with wheelchair access, which also accept companion cards:
Sports
If you're after spectator entertainment you can check out the following:
Fitness
Keeping fit is essential for overall health and wellbeing. If you want to make the most out of your exercise routine, these community-oriented gyms have plenty of recreational activities on offer: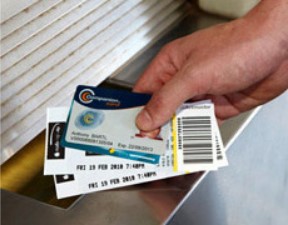 Performing Arts & Music
If you're theatrical or musically inclined, there are several productions across Australia to scope out throughout the year:
Movies
There's nothing like sitting back to relax and enjoy the surround sound in the cinema with some popcorn and a Choc Top. You can experience box office movies at:
Need more inspiration for getting out and about?
Read our blogs on:
As Industry leaders in Wheelchair Access Vehicle (WAV) conversions, we understand that living with a disability or limited mobility can sometimes be challenging. If you'd like to get out and about more, consider a Wheelchair Access Vehicle which we can adapt to suit your specific needs.
Call our friendly team on 1300 660 773 or contact us online for an obligation-free vehicle demonstration and consultation in your home, Australia wide.